Day 15 July 23rd
We were so close to the holy land, Notre Dame University, that we considered it our duty to make the pilgrimage. This day we flew from KDVN Iowa to KSBN South Bend Indiana. This was a very easy trip. I flew slightly southeastward to stay out of O'Hare's airspace and just south of Lake Michigan.

I didn't use flight following this time, as it was a short hop. We did see several other small aircraft in the area and I swapped between CTAFs for several of the local airports and was able to self-announce and navigate the slew of municipal airports without causing any problems for the local traffic.
The landing at South Bend was pretty much uneventful. I did however initially line up on 9 right instead of 9 left as instructed. I caught my mistake when I was still far enough out that it did not cause any issues for all the passenger jets landing there. I did confirm with approach at South bend that they wanted me to land on 9 left and then did confirm that I should land on the runway with the big "9L" painted on it. I guess it was a slow day and they were feeling snarky.
The local FBO, Atlantic Aviation loaned us a crew car for a few hours and we went on campus, visited the grotto and the bookstore as I needed a new hat. A quick shout out to the really great people at this FBO they treated us as nice as the folks coming in on the Lear jets. I had them top us off with fuel and this waived any landing and parking fees.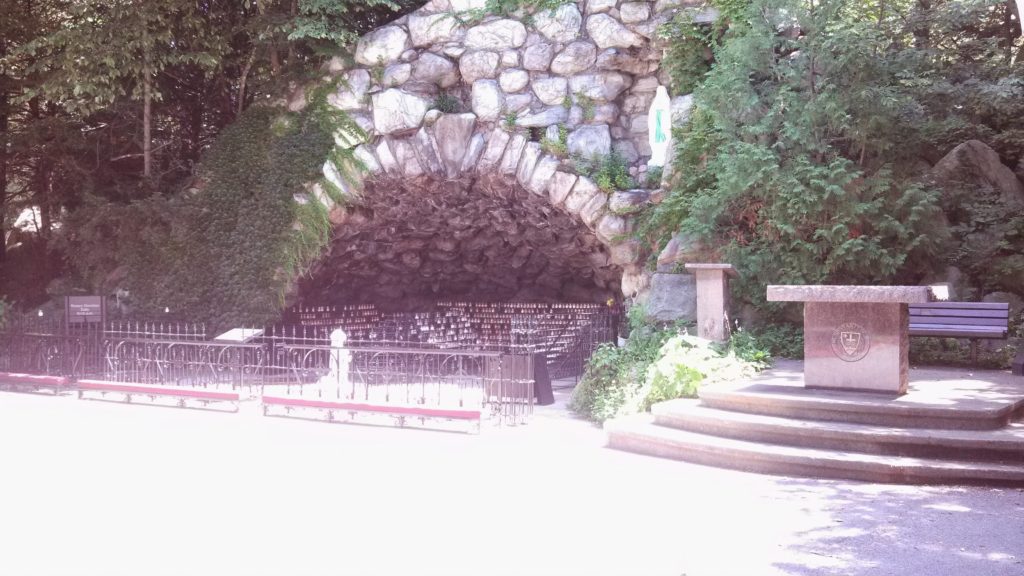 After visiting the grotto, lighting a candle for all my aviation family, and buying a hat, we headed back to the FBO and traded the crew car for my plane. The ground control folks wanted to know our destination and we ended up chatting it up about us flying to Niagara Falls. The departure folks even wished us a safe journey to the falls, some really nice people in that tower. Our planned route took us northeast along the coast of Lake Erie and then finally north to the town of Lockport New York.

Link to the route on SkyVector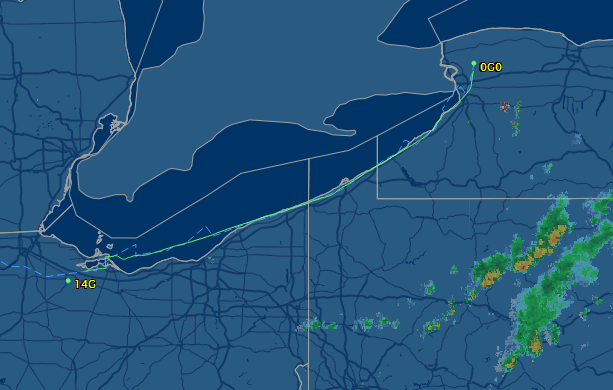 The flight along the lake was easy going and we stayed on with flight following all the way. We did run into a few clouds on the way up and I had to climb up to get over the layer. Once we reached the northeastern edge of lake Erie, the clouds stopped and we made a leisurely decent into the town of Lockport. A few words about this airport, the runway was in rough shape as you will see in the video. The western edge of the runway was full of potholes and were marked with orange cones so I had to land to the right side of the runway. You will hear my wife's comment in the video that it was a bumpy runway.
All during this trip I looked for small airports and local attractions that we could patronize. Lockport was a gem of a place to stay. We found a locally owned and operated motel, Lockport Inn and Suites, right out of the 50's that was super nice and there was a fantastic Greek diner, Kalamata Family Restaurant, which served really good food. In fact I tasted some of the best haddock I've had in a long time.
Day 16 July 24th
We arrived late in the day and got a great night of sleep in our motel. The next morning, we rented a car and spent the day exploring Niagara falls. We walked around and looked at all the falls and generally had a good time as it was my first trip there.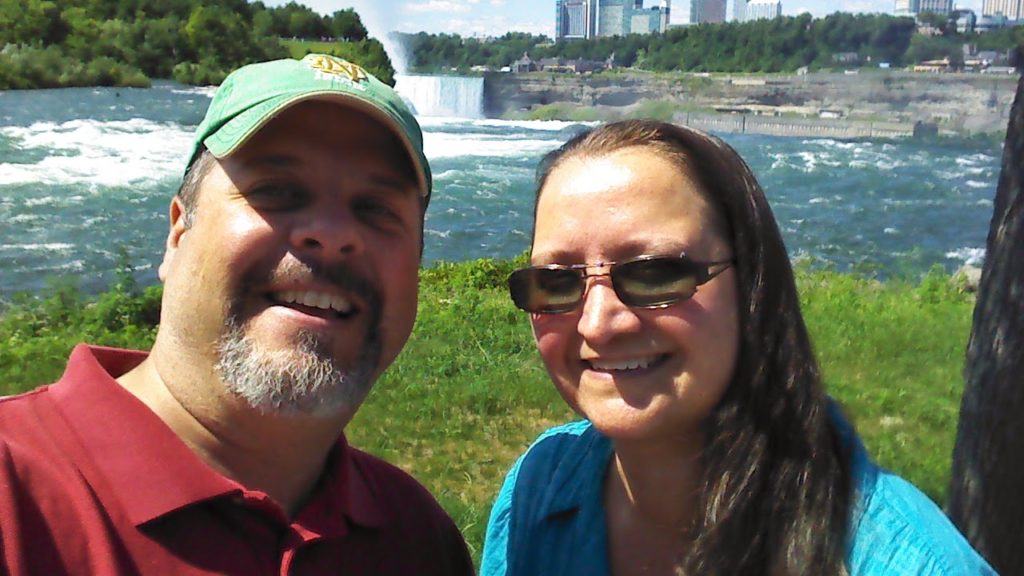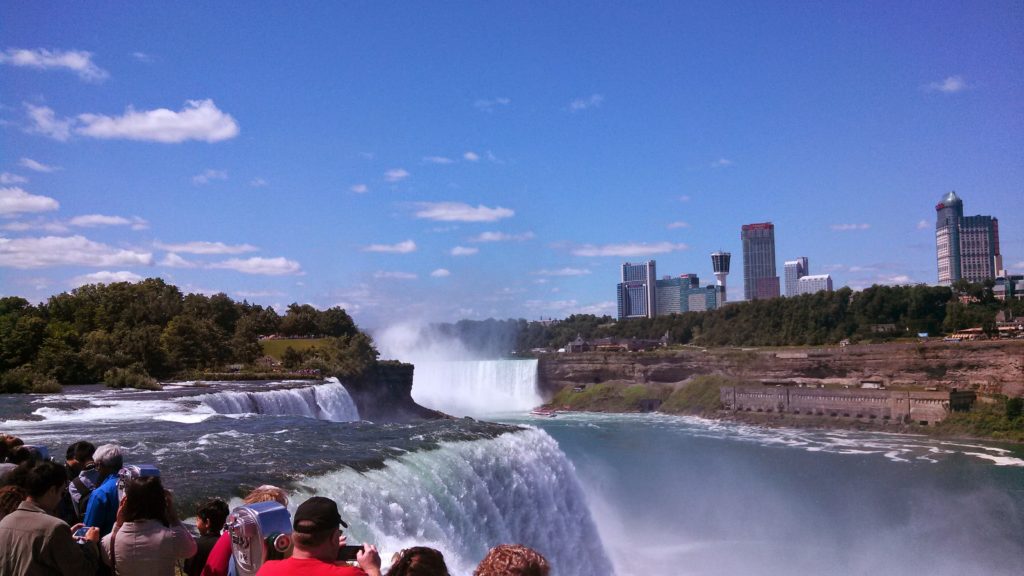 To top off our evening we went to the local drive-in theater, Transit Drive-In Theater, and ended up seeing the Disney movie Planes 2 which was really fun. Lockport boasts one of the few triple feature drive-ins that shows three different movies on three different screens at the same time.
https://www.transitdrivein.com/
Day 16 July 24th
Today we departed Lockport in the mid-morning for KAQW Harriman and West Airport in North Adams, Massachusetts, where lives my mom.

The trip was pretty short and easy. There was no fuel at Lockport, at least I could not find anybody around to unlock the pumps, so I flew to another airport not too far away. About half way to our destination, just west of a beautiful lake was a little private strip, that is open to the public, called Skaneateles Aero Drome in Skaneateles, New York. Pronounced scan-eet-alice. Nice place and inexpensive fuel!
After the refuel we flew pretty much directly to North Adams, which took us right over Albany's Class C airspace. There was a considerable haze on the mountain ridges as we approached our destination, so I had to stay at a bit higher altitude than I planned until I was sure I had cleared the ridge line obstacles. Once I was sure we were clear of the wind turbines along the ridge, I descended into the valley and landed.
Landing at Harriman and West is a bit intimidating to the uninitiated, especially when landing on runway 29. The downwind leg takes you just over the reservoir which is a lake that sits on a hill at about 1200 feet. Just after coming abeam the numbers and reducing power you are suddenly looking at a lake just a few hundred feet below you on the side of a mountain. If one is not prepared for this spectacle, they often stay too high for the base leg or extend the downwind much longer and turn late.
A quick note about this airport. It is run entirely by volunteers. The city does not have the funds to maintain it so the local pilots keep it up all on their own. I think that is great and they seem to be doing a fine job.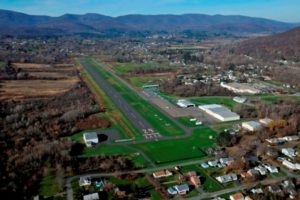 We stayed here three days with my mom and enjoyed some home cooked meals. We visited a few of the local attractions and even drove up Route 2 to the top of the mountain so we could take a picture of the valley.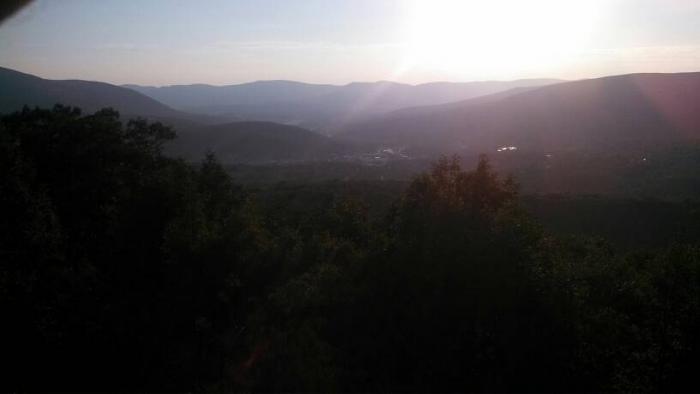 Day 20 July 30th
This day we left North Adams KAQW and flew a southerly route to Wurtsboro Sullivan N82.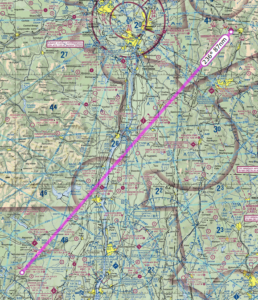 We were there for the next four days for the wife's 20th reunion of Up With People. The trip there was a bit nerve racking. We were in the lull between fronts as the low pressure system was spinning over upstate NY. I had to time it well to get out of North Adams and get to Wurtsboro before the next wave of storms. Fortunately my calculations of storm movement and direction were accurate and we made an uneventful, if a bit bumpy trip there.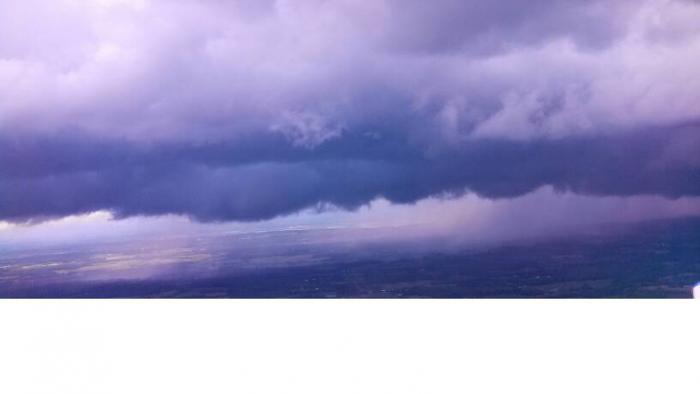 Sullivan county is just a few miles off the Hudson river in upstate New York. The premise of the movie Dirty Dancing is based on this area. There are several vacation lodges with cabins and rooms all over the area and we saw many city dwellers dipping their feet in the ponds around the county. We stayed at a really wonderful place with a great bonus. Across the street from the hotel was a coffee shop, with homemade bagels and a microbrewery. It was like a one stop shop for all my vices.
While I was there, I ended up taking a short flight around the area with a couple of the other husbands who got dragged to the event. We got fuel at Kingston Ulster 20N and got chatting with the attendant and he let us in on a little secret. There is a fantastic restaurant at Sky Acres airport 44N. So we flew down to sky acres, which happens to be an uphill runway on the side of a hill. It was kind of fun landing there. We got all excited to eat only to find out it was closed during the week and only open on the weekends. Oh well. We did also find out that the company Sky Geek – www.skygeek.com is also based at this airport. All in all it was still a fun day for us and after parking the plane we went and drank beer with other husbands. I put this day in the WIN column!