Day 5
Travel day from Greybull, WY to Rapid City, SD (2 hours). It was a beautiful flight. We flew north over the Big Horn Lake and then followed the river through the canyon over the Yellowtail damn to Fort Smith where we then turned southeast towards Rapid City. We crossed the border of Wyoming into Montana, but we can't call it an official visit and we did not land.

Departing KGEY heading north

Climbing out was slow, even with only 50 gallons of fuel. We averaged about 350 fpm. So I slid over closer to the mountains and used the updraft to increase our rate of climb. This route to the north and then swinging back around to the south east was for sure not the most direct, but by far the most scenic.
The flight following and radar services are very spotty out here. I was able to contact Denver Center once I got over Sheridan (SHR) as they must have a relay station at that airport. The services lasted all of about 15 minutes as I passed into a no radar zone then lost radio coverage. So squawking 1200 and VFR all the way to Rapid City.
The descent into Rapid City is a bit tricky. You have to stay high to clear the mountains just west, then descend at a pretty steep angle to be at pattern altitude once you get close to the field. Fortunately it was Sunday, air traffic was light and Ellsworth Air Force base, just north of Rapid City, was closed for the day. The wind was 180 at 17 gusting 35 as we descended and landed.
Piper Comanche Landing Rapid City
I did my homework on Rapid City. There is a Westjet FBO on the field. Seems they are a bit pricey and not all that GA friendly. Located on the south end of the field is Rapid Fuel self-service pumps and free public tie-down parking right behind their hangar. Make sure you bring your own ropes as the chains provided are very short.
So what do you do after a grueling 2.5 hour scenic flight around the mountains of Montana, and across the plans of Wyoming and South Dakota? You go to Sunday brunch at Ruby Tuesday of course!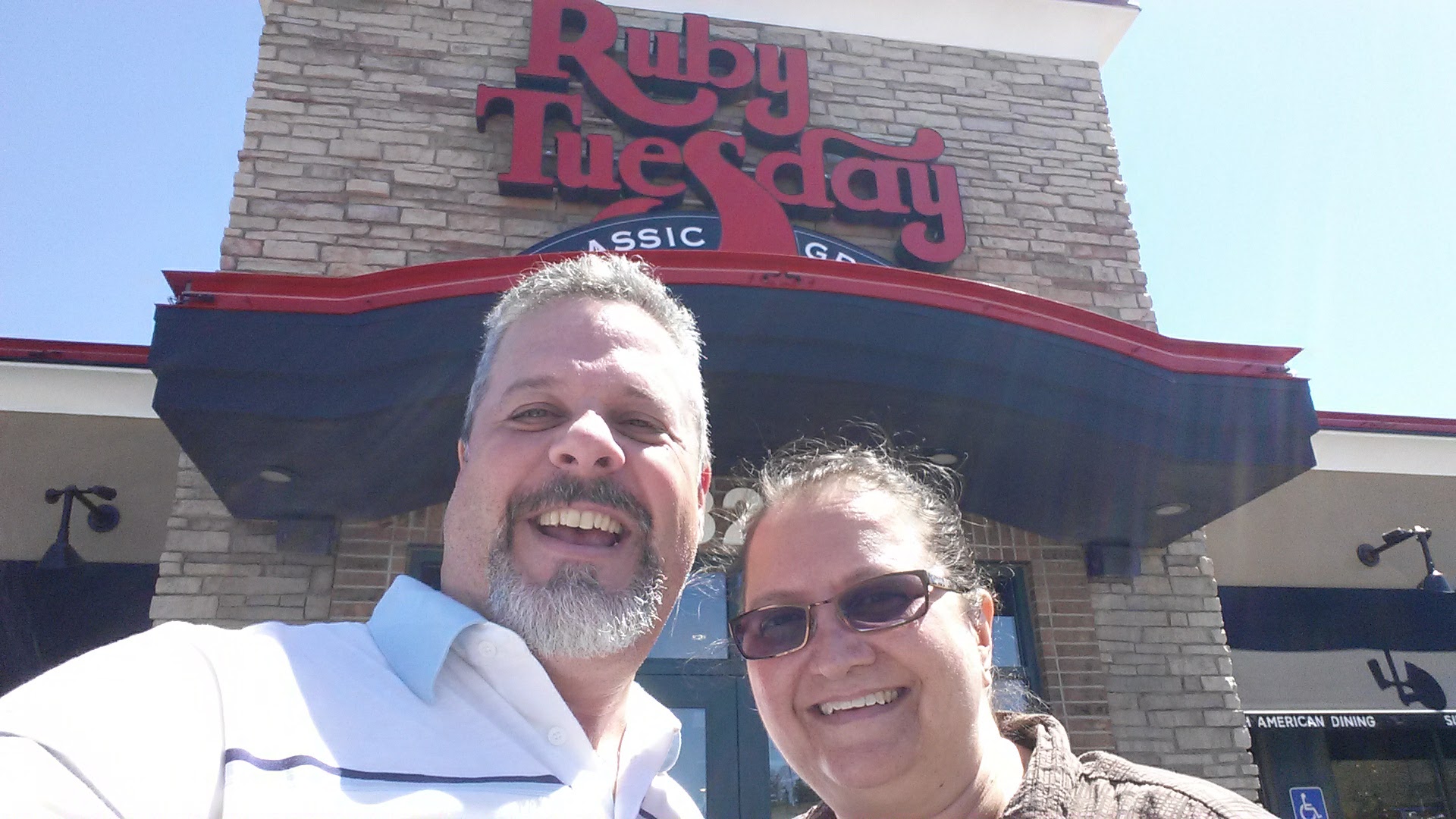 We then checked into our hotel and relaxed the rest of the day.
Day 6
Today we were tourist! We started our day at the Fort Hays Dances with Wolves Film Set where we had breakfast then the bus picked us up for our tour. Our bus driver for the tour was a hoot, and he took us to Mount Rushmore, Iron Mountain Road through scenic tunnels and pigtail bridges, Custer State Park, State Game Lodge for lunch (this is the presidential summer White House for former president Calvin Coolidge), Needles Highway passing through scenic tunnels and by scenic overlooks, Sylvan Lake (a spectacular man-made lake located at the bottom of Harney Peak), and Crazy Horse Mountain. Then we returned to Fort Hays for a Chuckwagon (dinner and show). It was a great day!
Ft. Hays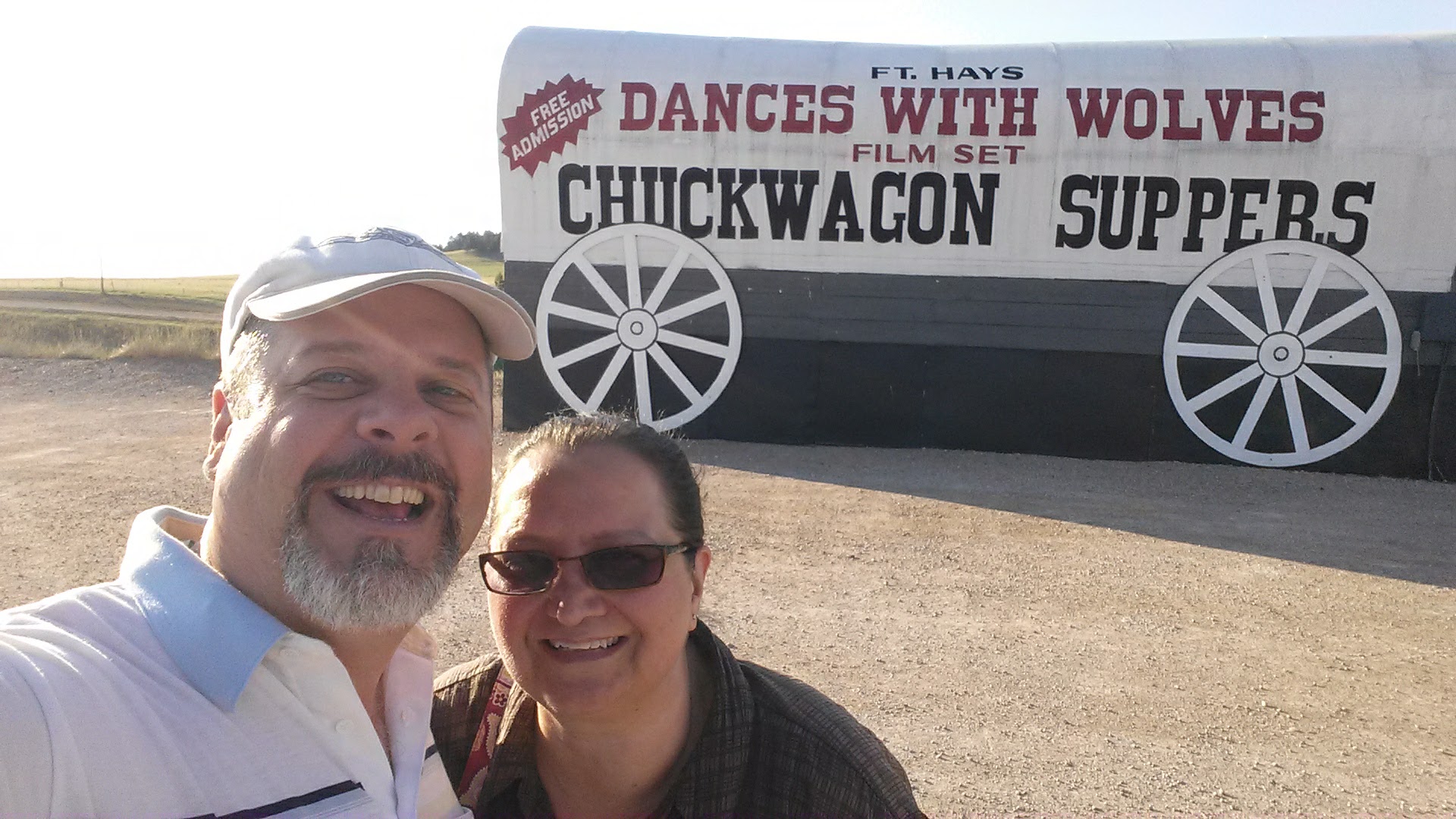 Mt. RushMore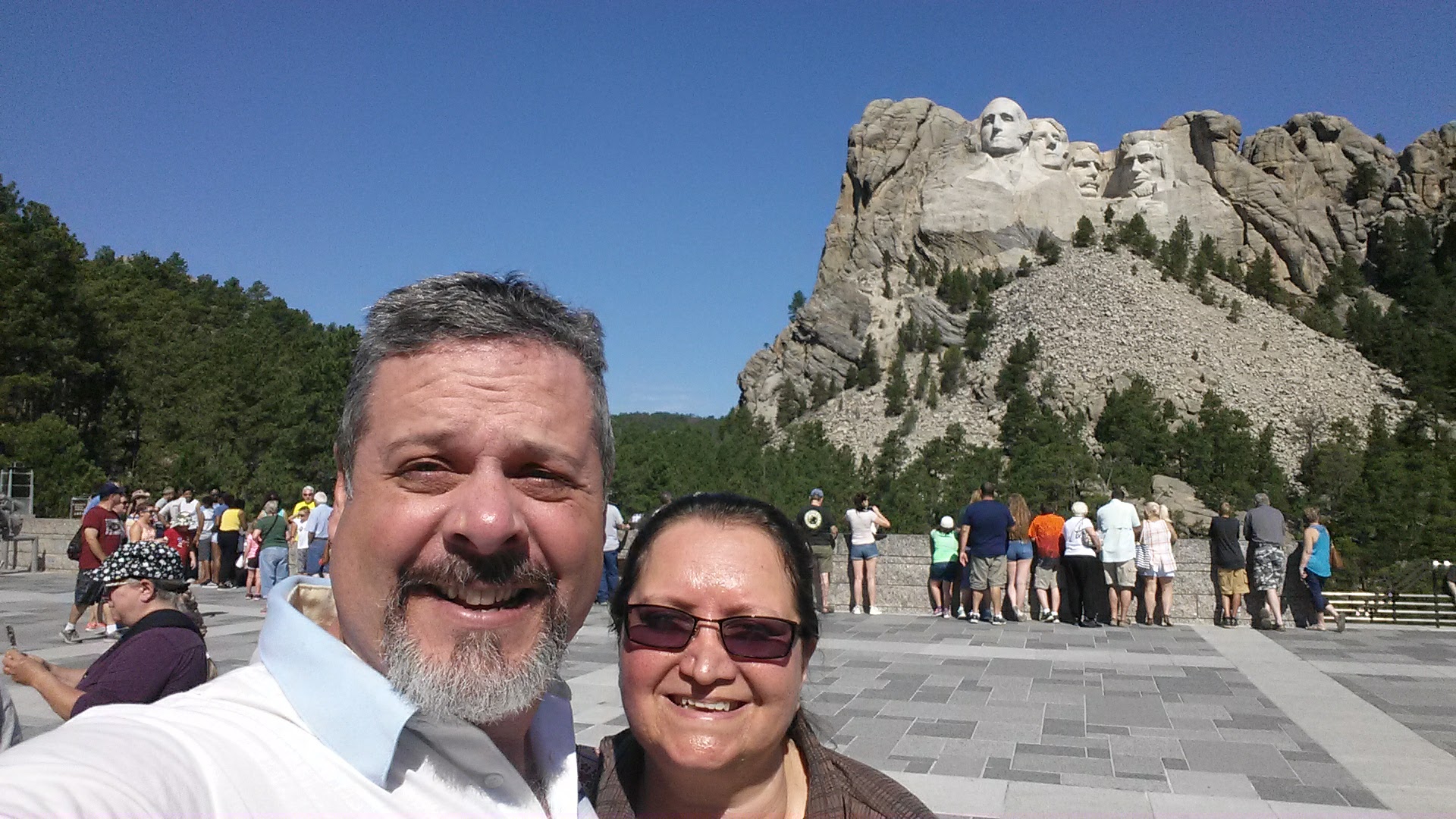 Sylvan Lake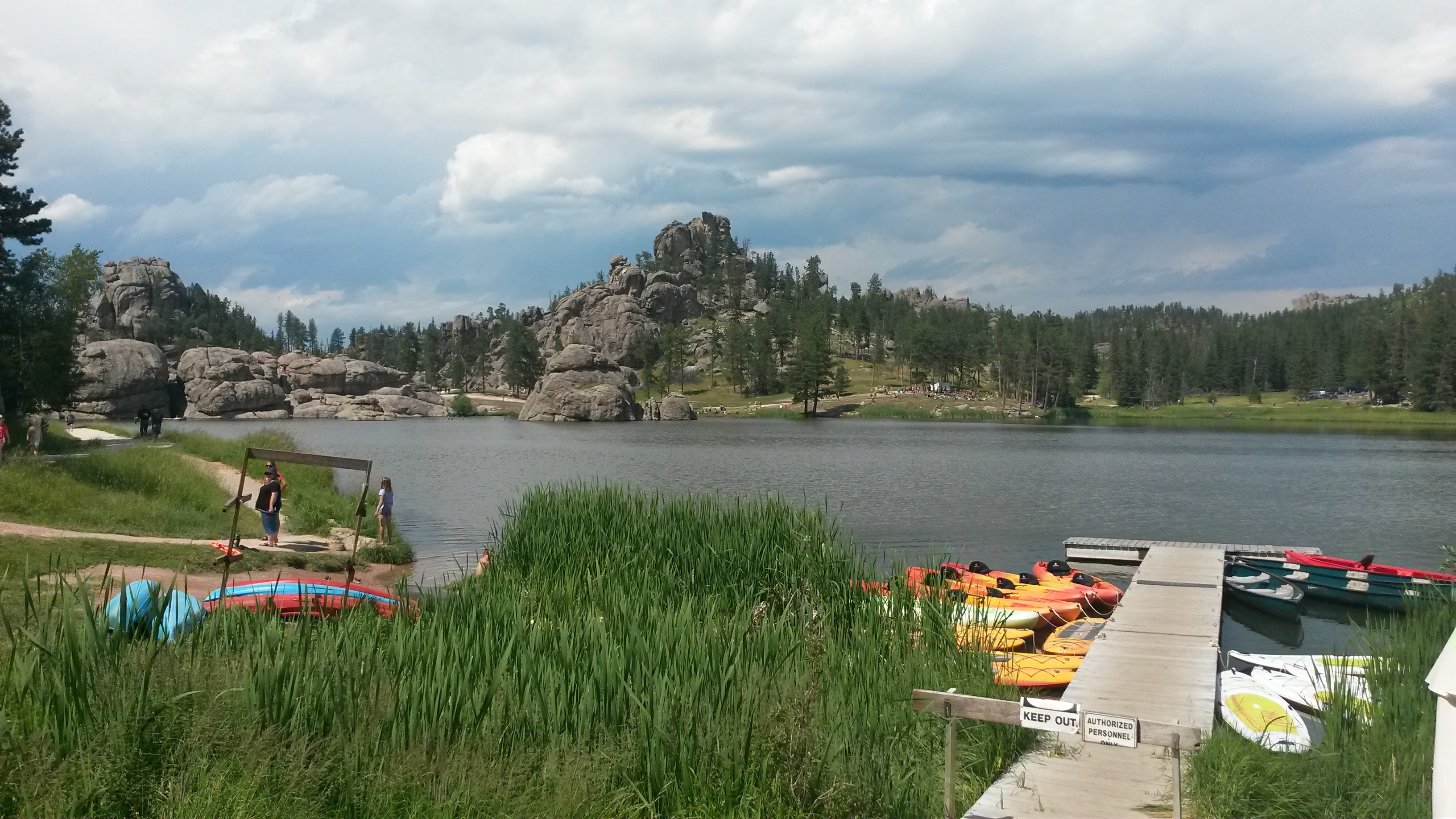 Crazy Horse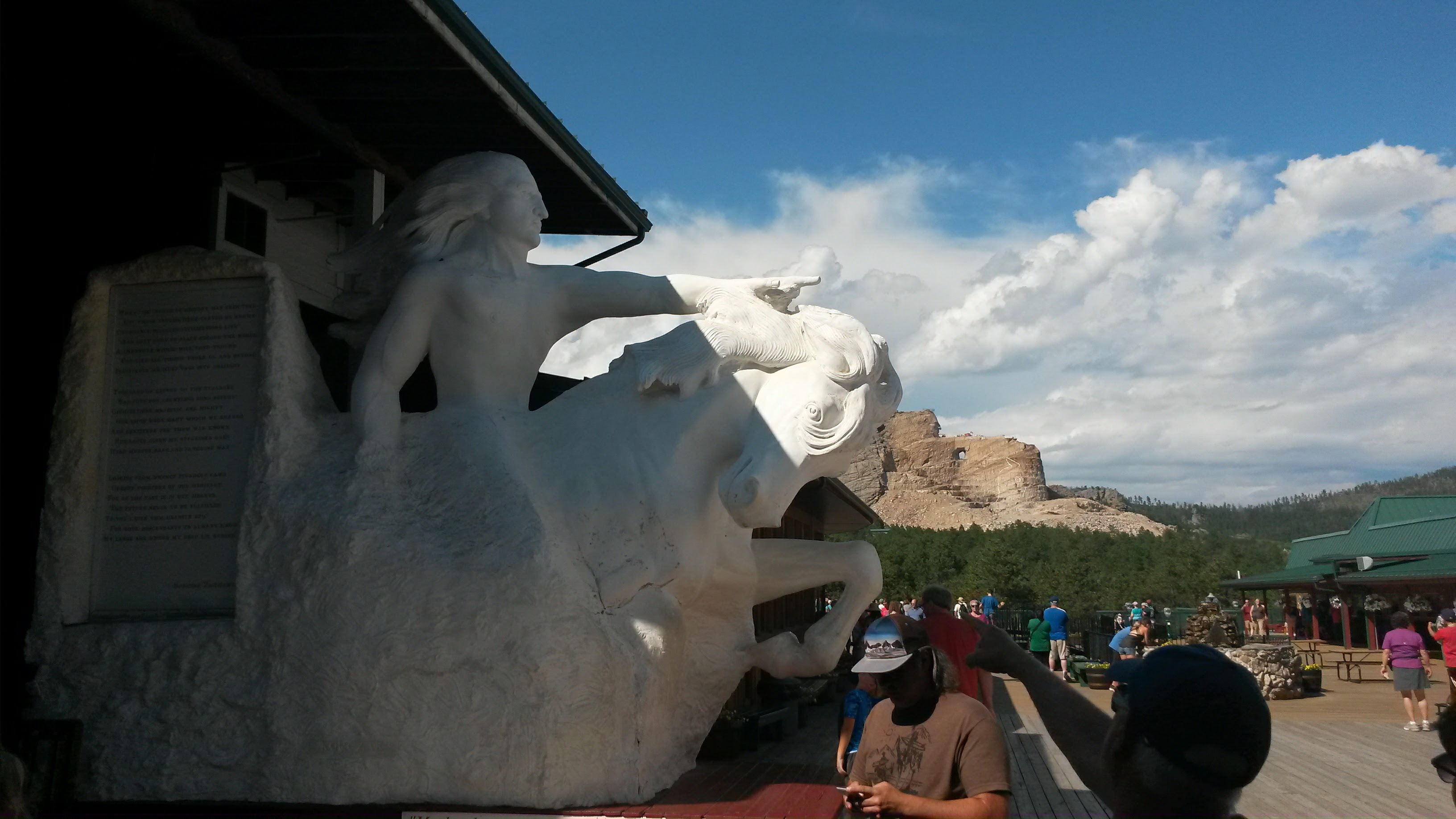 Chuck Wagon Dinner Show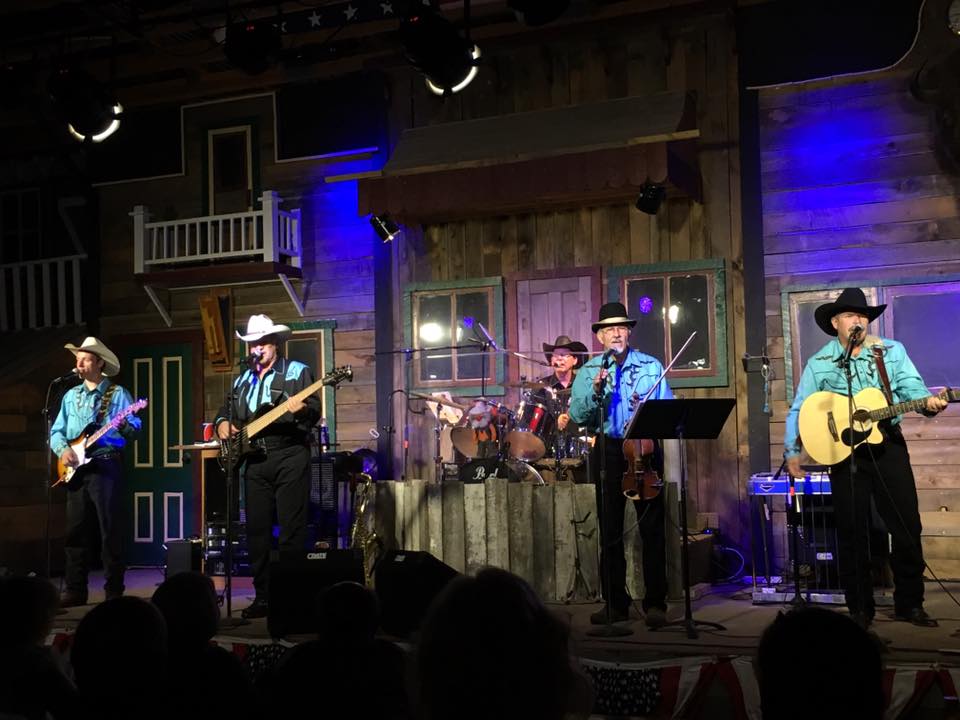 Day 7
Travel day from Rapid City, SD to South St. Paul, MN. Because of thunderstorms which aren't good for little airplanes like ours, we decided not to go to the North Dakota stop that we planned.
The Planned Route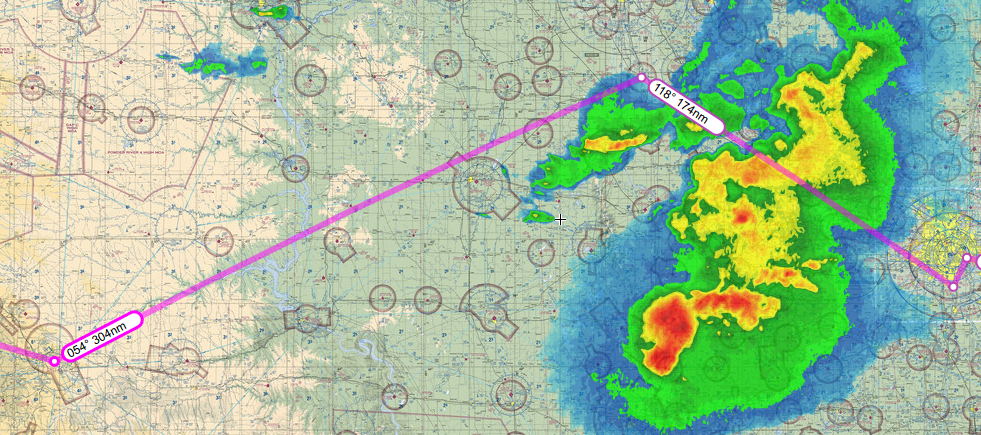 Instead, we detoured to Sioux City, Iowa so that we could wait out the storms. Joe Foss Field has two FBOs. After reading up on them we chose Maverick. http://www.maverickaircenter.com/ They were kind enough to lend us the courtesy car. As it was a bit after lunch time we headed out for a bite of food. We discovered a wonderful diner named Marlin's where we had lunch. Great food.
Marlin's Diner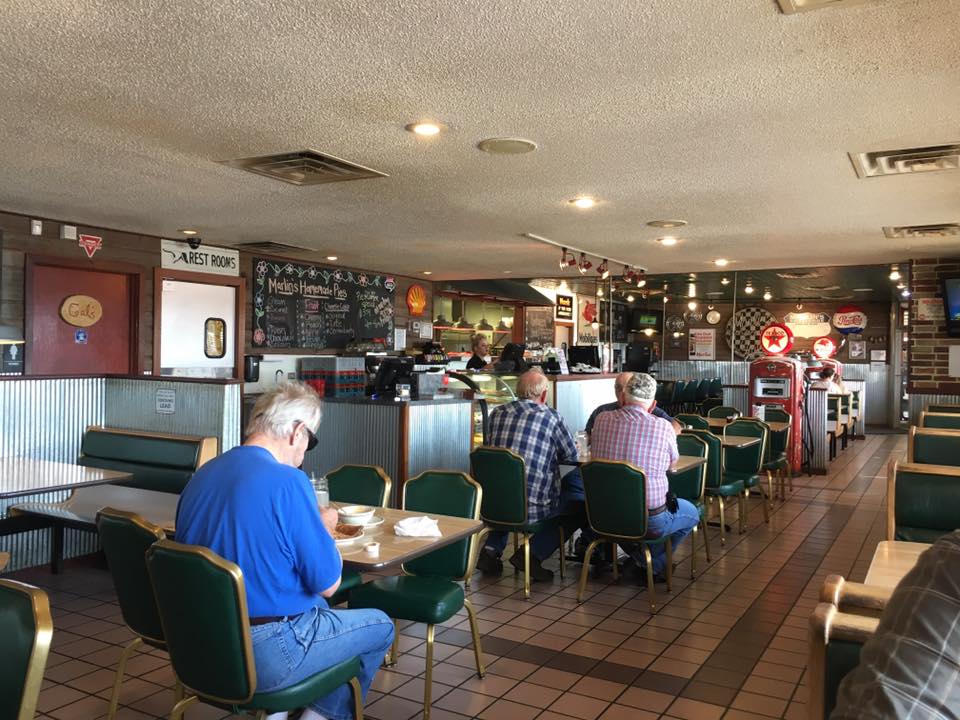 Once the storms passed, we were able to continue our flight. The remnants of the storm made it challenging during our flight from Sioux City to South St. Paul. There were multiple layers of clouds from 3500 feet to 6500 feet and above. I still managed to get some pictures (even though it was very hazy the entire flight) and videos (cloud surfing).
The Actual Route


The Flight
The destination airport KSGS South St Paul Municipal Airport-Richard E Fleming Field is a gem. They have 100LL, Jet-A and 93 octane Mogas. They also offer a full service FBO with courtesy cars and rentals. We decided to use Uber this time and it worked out great. Took us 15 minutes to get from the airport to our Air BnB location.
Oh yeah we really like airbnb.com. We were able to rent a nice little house for $89 a night in the west 7th neighborhood in St. Paul. We have all the amenities of home, while away.
More to come – Time to play tourist!